Sssssss (1973) (Blu-ray Review)
Directed By: Bernard L. Kowalski
Starring: Strother Martin, Dirk Benedict, Heather Menzies-Urich
Rated: PG/Region A/1:85/1080p/Number of Discs 1
Available from Scream Factory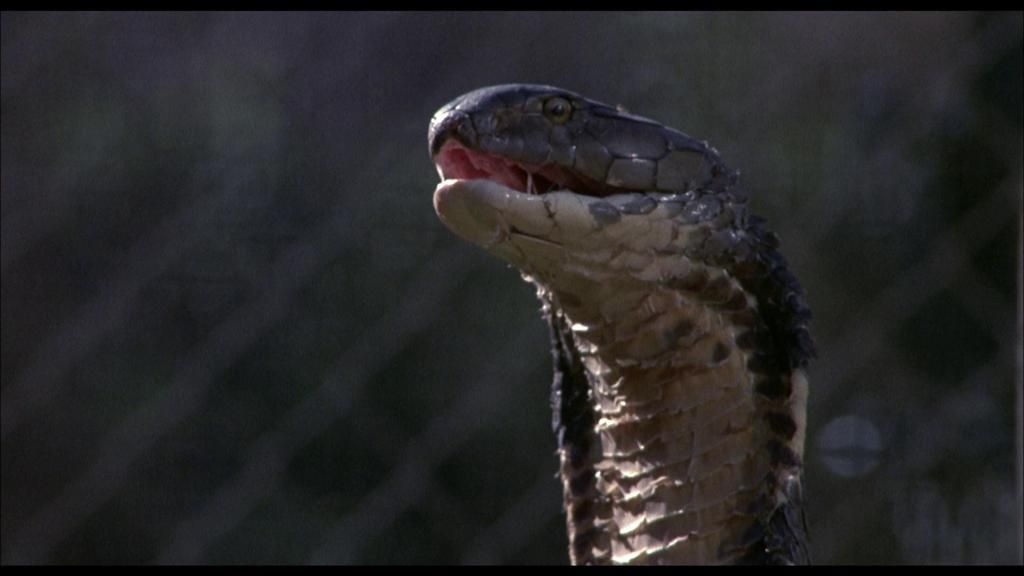 Strother Martin (Cool Hand Luke) and Dirk Benedict (Battlestar Galactica) star in this eerie tale of a respected snake expert who masks a frightening desire to transmute a man into a king cobra. Realizing that his new lab assistant, David (Benedict), is the perfect specimen, the demented doctor begins administering injections of "immunization serum." Soon, David begins experiencing strange side effects: his skin is shedding while his body shape is changing. But before he realizes the horrible truth, the metamorphosis from human to serpent has begun. This thriller, directed by Bernard L. Kowalski (Attack of the Giant Leeches), also stars Heather Menzies (Piranha) and Reb Brown (Howling II and TV's Captain America).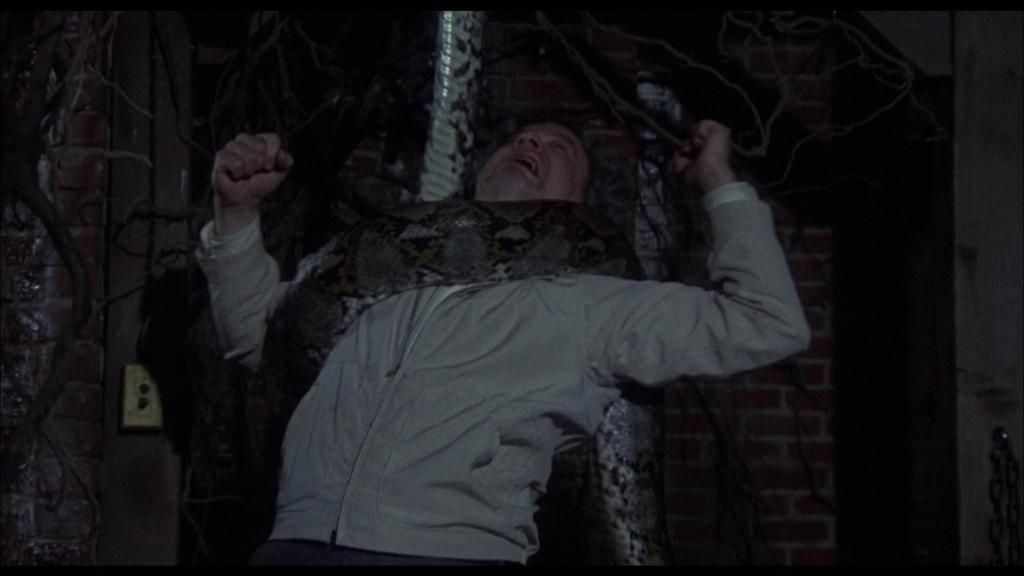 If they're are one thing in this world that gives me the creeps, it would be snakes. Now it is really a shame Scream released The Bite under the title Curse II along with The Curse because Sssssss would have made for a great double bill with that movie. Mainly because both are a whole lot alike in a lot of ways. This 1973 movie is about snakes and some other stuff, but you will probably take more notice of what the snakes in this movie do. We have one snake that likes to drink alcohol and read alongside our somewhat shady human character, Dr. Carl Stoner. Sssssss is a bit of a slow starter, butt he snake antics and the on-screen romance brewing between the characters of David (the doc's sucker) and Kristina Stoner (the doc's daughter) is fun enough to keep you hanging around to see where everything is going. We also have the fact that they used real dangerous snakes for the film and the actors had to act with them. Thankfully, no stories from the set like Roar but when you take into account these dark snakes and what kind they are it really can make your skin crawl more than even the movie itself does. Of course, things do get rolling along about half-way and we get more drama, conflict, and even some snake action that makes up for the sluggish start.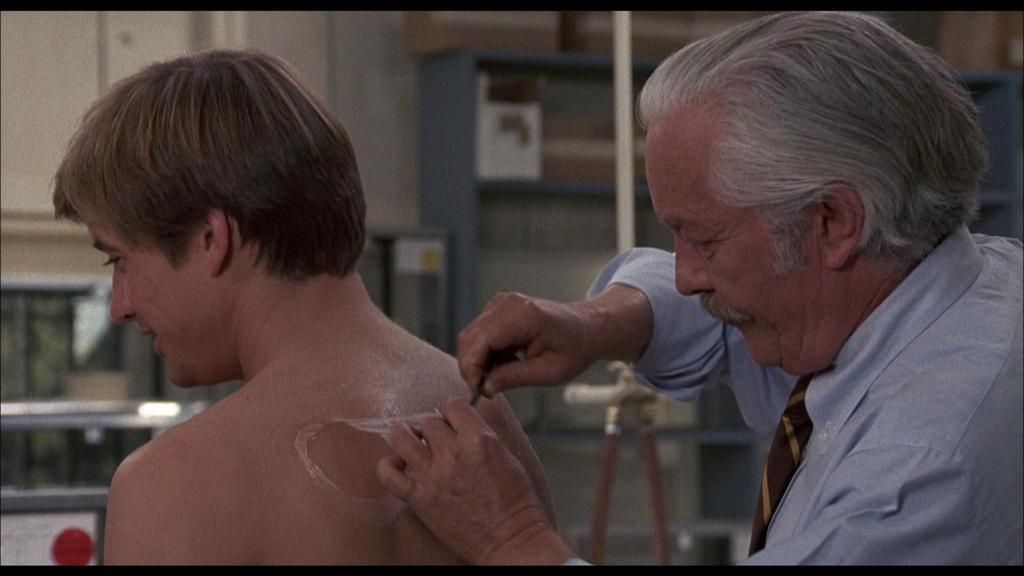 As things move along, we see that the test the good doctor is performing on our pal David is starting to change him around a bit. I won't spoil it, but you can probably guess where it is going and those parts of the movie actually open the door for some neat for 1973 effects. The movie is a PG movie from back in the day, so don't go into things expecting a bloodbath and I'm sure you will more happy with the corny but entertaining results a movie like Sssssss brings to the table. Also for a movie like this from 1973 I think it looks really good in HD here. By no means will it be popping off the screen, but you will see a solid transfer with some rich colors and details where need be (more the most part). Toss in the nice extras we have and we have a solid film and another really solid release from Scream Factory, which if you are keeping score has now released all four films from that old MGM 4-movie DVD years ago that contained this along with Phantasm 2, The Serpent and the Rainbow, and The Funhouse. So, thank you Scream Factory for giving hoarders like myself a reason to toss aside old DVDs I've had hanging around for years. You and this release of Sssssss are appreciated!
Extras
– NEW My Reptilian Past – An Interview With Actor Dirk Benedict
– NEW The Herpetologist's Daughter – An Interview With Heather Menzies
– Photo Gallery
– Theatrical Trailers
– Radio Spots
Quality of Transfer: 88%
(Visited 109 times, 1 visits today)