Fair Lawn NJ – Camp Motion Pictures announced it has acquired Pete Jacelone's CREEPY CLOWNS, aka THE LUNATIC'LER, and plans to release the film to leading Digital Platforms September 19, 2017, with a day-and-date release of a limited edition DVD.  The film, which premiered in NYC as part of the New Filmmakers series at the Anthology Film Archive, melds two topical and controversial subjects – the international rash of "Creepy Clown" sightings and the penetration of "Competitive Tickling" into the mainstream via the 2016 documentary TICKLED – to create a disturbing and macabre tale of a woman's search for her missing brother.
CREEPY CLOWNS Synopsis
A young woman embarks upon a desperate search for her missing younger brother.  Aided by her ex-boyfriend and his shiftless friends, the group hones in on a mild-mannered artist, unaware of his monstrous alter ego:  a Creepy Killer Clown with a tickling fetish.   As the body count escalates, it falls to one young man to stop the clown's bloody rampage in this darkly comic and disturbingly twisted tale!
Pete Jacelone, the director and producer of CREEPY CLOWNS, is best known for a series of micro-budget films that explore the psychology behind severely damaged characters while injecting humor into dark situations.  Pete's previous films PSYCHO SISTERS (1996) and SCULPTURE (2010)  and (to name a few), featured villains who resort to extreme violence after an episode that triggers memories of childhood trauma.  In CREEPY CLOWNS, Pete may have created his most terrifying and bizarre villain yet.
CREEPY CLOWNS was co-written by Pete Jacelone and frequent collaborator Trevor Wright. The film stars Heather Drew, Daylan Ludemann,  Lisa Deane, Chase Bolnick, Edward X. Young, and Pete Jacelone. Festival screenings include Long Island's Macabre Film Festival.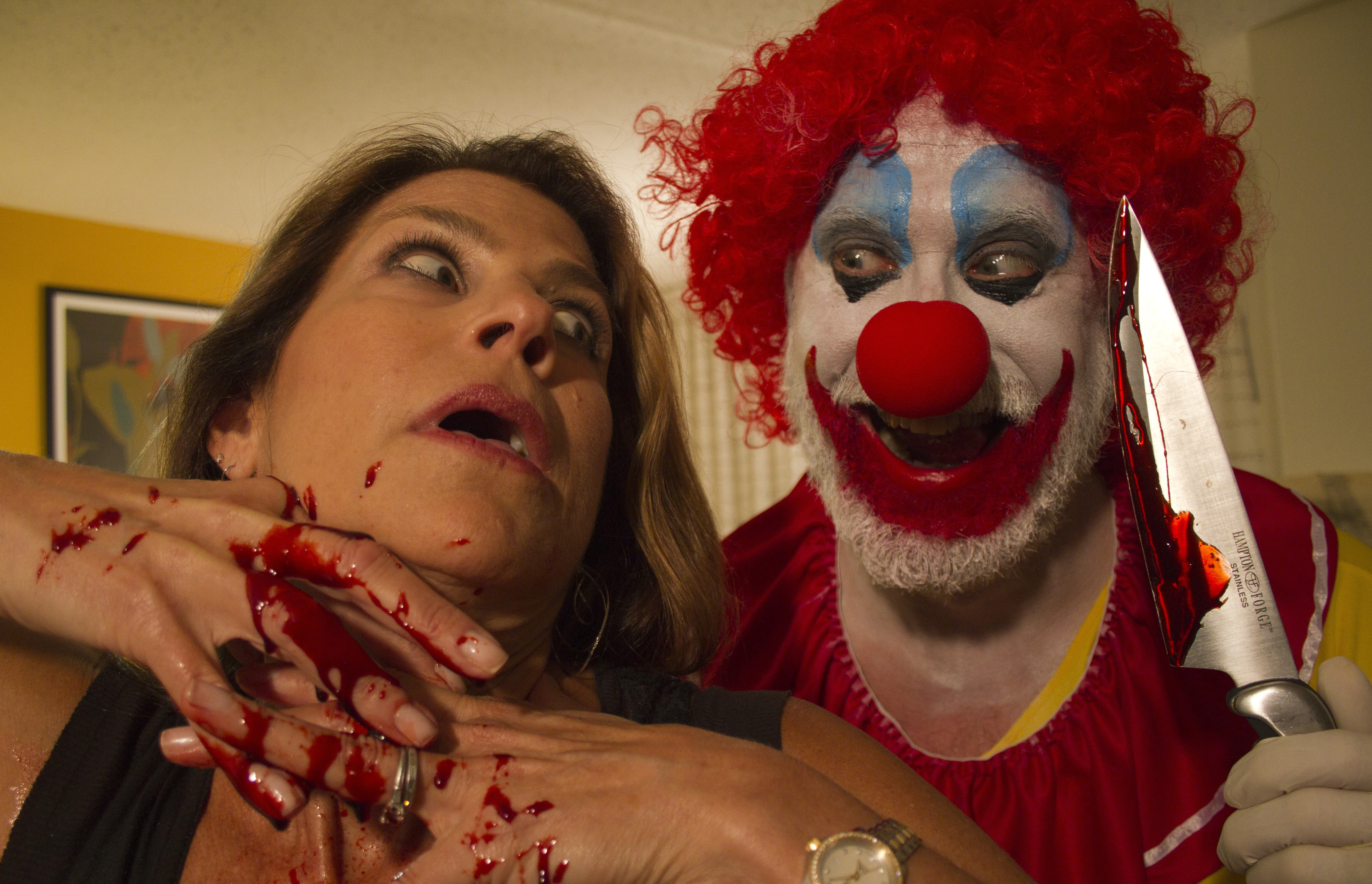 CREEPY CLOWNS is available from Camp Motion Pictures, the home entertainment label that showcases vintage and contemporary films that embody the 80s shot-on-video do-it-yourself aesthetic. Notable releases include THE BASEMENT, SLIME CITY and CALL GIRL OF CTHULHU. For additional information on Camp Motion Pictures visit www.AlternativeCinema.com
(Visited 32 times, 1 visits today)